Top Tips for Buying Clothes Online
ecadmin
Online shopping can be quite a hit-or-miss as you can never be sure about what you'll be receiving. From poorly fitted clothes to cheap materials, there is a lot to deal with. And not to forget the whopping shipping costs that make you want to go back to shopping at a physical store.
However, it's better to be safe and shop from home rather than roaming around the market, especially amidst a pandemic! That's why our shopping experts have gathered this detailed and to-the-point guide that'll make online shopping a breeze for you. Take a look!
Never Cut The Tag Right Away
Getting your hands on the parcel you'd been waiting for for weeks is exciting and might make you want to tear off the tag and try on your new clothes. Our million-dollar tip here is to try with the tag ON so that if there are any issues with the fitting, you can get the item exchanged easily.
Always Check The Size Chart
When it comes to clothing, sometimes one size really doesn't fit all. Every retail brand has its own measurements, which is why you might fit in a small size for one brand and a medium for another brand. While some brands offer free returns, why go through the hassle when you can probably nail it on your first attempt?
Always start by measuring yourself and cross-checking it with the size chart mentioned on the brand's website. If they don't have one, try getting in touch with their team and ask for it, as it'll save you A LOT of trouble down the road.
Go Through Reviews
Over 2.14 billion people around the world shop online. Even if 0.1% of them choose to add a review, you have thousands of reviews to look at.
Remember how we were always told about learning from others' mistakes? You can apply the same advice to online shopping by just reading reviews on their website or third-party review sites. These reviews can help you make up your mind while attesting to the quality and guarantee that a brand offers.
Check The Material
From big and famous brands to small startups, every clothing brand offers a detailed description of the dress's fabric. It'll mention the exact ratio of the mix (for example, 69% polyester and 31% wool). This is very helpful in understanding how pure the fabric is and whether it'll stretch or shrink over time.
Moreover, this information will help you steer clear of fabrics that trigger your fabric allergies (if you have any).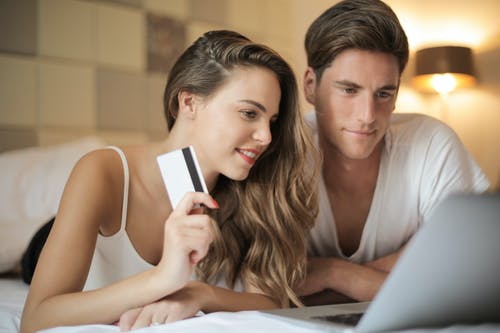 Use The Filter Option
When compared to other brick-and-mortar places, online stores offer many more options since a storage limit does not bind them. Sometimes, this can get overwhelming as there are too many choices to choose from as an online shopper.
Many online shopping websites offer filter options that can help refine your search based on size, color, style, length, price, and more to save customers from this hassle. Therefore, make the most of your shopping experience by making it efficient.
Always Go Through the Return Policy
Brands are constantly updating their size charts that can cause return issues. That's why we always recommend reading the return policy very carefully.
Every brand has its own set of policies that differ from the rest. From a specific period to the condition of the dress and receipt, many factors come into consideration. Plus, skimming through the return policy can come in quite handy when you need to exchange an outfit.
Always Keep Shipping Duration In Mind
Like you, many other people are looking for expedited shipping to get a dress in time for a special event. Even with the quickest delivery option, the process can sometimes take weeks since the orders are streamlined on a first-come-first-served basis.
It's always best to save some additional time for shipping when shopping online. If you have a special event coming up, try ordering the dress you want a few weeks earlier to have wiggle room if you need to return or exchange the dress.
Check Shipping Details
Do you always fall for the term "standard" shipping? To be honest, this word can mean two days for one brand and two weeks for another because you don't know the standard we are referring to here. Are they referring to the industry standards or the brand standards?
That's why it's always best to check individually with the specific brand you're shopping for about their shipping details. Which logistics company do they use? What's the delivery track record of that company? Do they deliver on time or always cause delays? What does "standard" shipping mean for this specific brand?
It's best to know the answers to all these questions before placing an order.
Skip Deals That Look TOO Good To Be True
Yes, we all love major money-saving deals, such as black Friday or Christmas sales. But sometimes, online stores love exaggerating to sell their items. If your get says the deal seems fishy, we recommend listening to your gut and steering clear of any such deals.
Start by researching extensively to see whether there's any weight to the situation or not. If the price is unbelievably low, then expect the same regarding the quality of the product too. Because with a cheap price tag comes cheaper quality.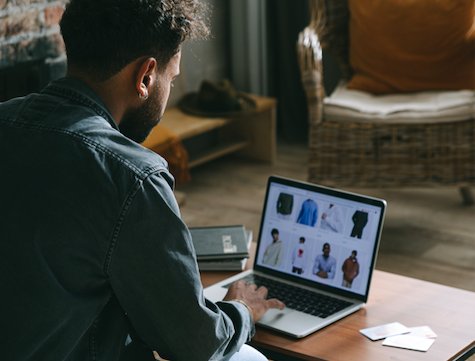 Best Online Platform to Buy and Sell Clothing Online
Ordering clothes online can be quite challenging unless you opt for trusted sites. Dollie Wrinkle is your one-stop solution for all your shopping needs. Our platform is open for anyone looking for the best websites to buy clothes or sell, along with tarot reading books, footwear, and so much more.
Head over to our website and start buying clothes online today!