How To Read Tarot Cards For Your Relationship
ecadmin
People tend to dismiss the advice of their close friends and family when they're head over heels in love with someone. This is why many times, most of us end up getting heartbroken. When we're in love, we oversee things that others see clearly. We also want to believe in those whom we love. This is not to say that you should be cynical of every person who comes into your life, but love should be approached with caution because it makes one vulnerable.
Often, two people, no matter how deeply in love, aren't meant to be, or they're simply incompatible in the long run. Once the 'honeymoon phase' is over, people see things more clearly and get hurt. This is where tarot card reading can help you out. It can give you signs and clues about whether or not a person you're seeing is meant to be with you.
Tarot cards can also help you improve your relationship and fix things that aren't working out. Although it takes a lot of time and practice to learn how to interpret certain illustrations and signs, tarot card reading is a great way to deal with everyday obstacles that the universe throws your way.
Here's how you can use tarot cards to learn more about your love life:
Introduction to Tarot Card Readings
If you've no prior experience or have no knowledge of tarot card readings, this section of the blog is for you. If you know all the fundamentals of the blog, we'd still suggest you not skip this part as it might refresh some of the things you'd forgotten about.
The practice of reading tarot decks is centuries old. People use tarot card reading to heal, help, find out secrets, or get answers to the questions they're looking for. Tarot card reading is a way to create a connection between the reader, the decks, and the spiritual realm. There are over 78 tarot cards, which have gone through several changes.
The cards are divided into major arcana (22 cards) and minor arcana (56 cards). Each card is a means to identify energies that help solve issues, get rid of hindrances, and even learn the future outcomes.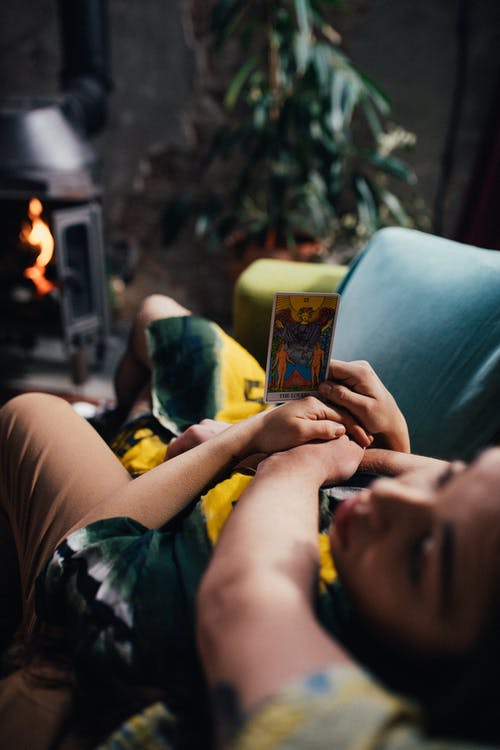 Tarot Card Reading for Relationships
Decide the Nature of your Relationship
The first thing you need to do is decide the nature of your relationship. Is it a long-term relationship, a casual one, or is it a matter of finding your soulmate?
Once you've figured that out, you can also narrow down the questions you need to be answered. Do you want to know about the future of your relationship? Or do you want to know if they're the one? Or are you wondering if you two will be good for each other?
These questions will require using different, so you need to research the different tarot spreads to interpret the answers better.
If you want to learn about your partner's true feelings about you, tarot card reading can give you the answers. Different cards are used to read the nature of the relationship and learn where you and your partner stand in the future.
Clear Your Head
Once you've narrowed down your questions and chosen your decks, the next step is creating a space and a clear head. Pulling cards about your love life, especially when you're not in a good headspace, would only confuse you more. Your readings will only project the worst fears that you're expecting.
Avoid tarot card reading if you're stressed or under any mental pressure. Take a long shower, do some yoga, or take a nap, do whatever it takes for you to calm down.
You need to create a physical space where you feel calm and grounded. Pay attention to your readings and shuffle the cards before pulling a card. You can pull out and read the card as soon as you feel a prick of intuition as you shuffle. That's where you need to stop and start the card reading process.
Using Guidebooks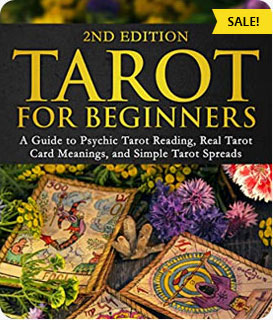 If you're new to tarot card reading, you can also buy a beginner's guide to tarot cards and look up the meanings for each card and interpret it for yourself. It may take a bit of mental exercise, but it will help resolve all issues and clear out any confusions you may have regarding your love life.
The thing about tarot card book for beginners is that it requires a mental leap of faith. The book isn't going to answer your specific questions. They will only tell you the meaning of the tarot cards you've pulled, but the interpretation is up to you.
Important Tarot Cards
There are a few specific tarot cards used for love life matters. Here's a list of relationship tarot cards and what they could mean for you if you pulled any of them:
Ten of Swords: This card hints at a toxic or failing relationship that must avoid at all costs. Cut all ties and leave.
Ten of Cups: This card shows that the relationship is ever-lasting and that you'll most likely be together.
Ace of Cups: This tarot card signifies passion, new love, and romance.
The Empress: This card signifies that the couple will grow together and be a family.
Two of Cups: It's a sign of love, beauty, and loyalty.
Love Spread Questions
Here are a few love spread questions you can ask the tarot cards:
For New Relationships:
Do we have a future?
What brought us together?
What should we focus on?
For Struggling Relationships
What is the root cause of the problems?
How can I help the relationship?
Where is the relationship going?
For Past Relationships
The cause of the split?
How can I move on?
Will the love ever rekindle?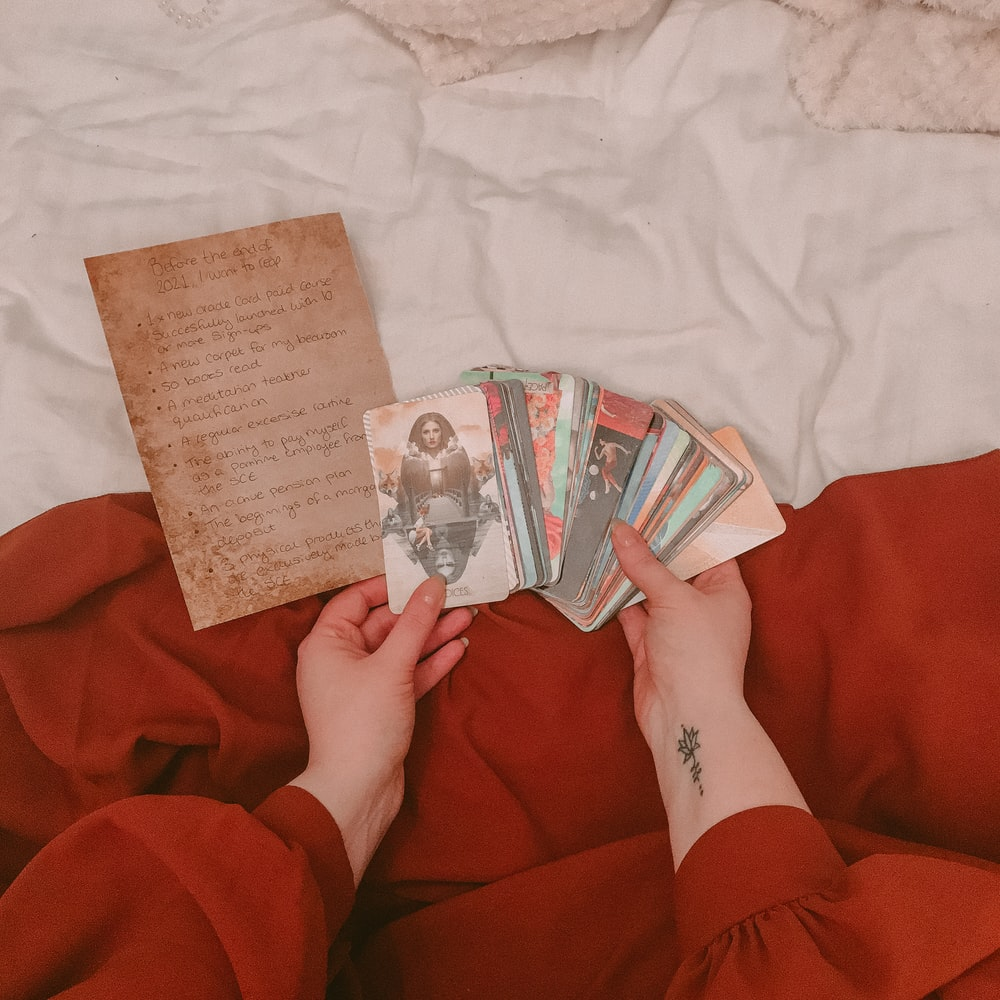 At Dollie Wrinkle, we have an e-commerce platform to find the finest tarot card books for beginners. We have a massive collection of tarot card books.
You can also find children-friendly video games, e-books online, paintings and galleries, women's clothing and makeup, etc. We offer a money-back guarantee and free shipping on every order.
Don't wait up! Explore our website and start shopping today!