Reasons Why E-Commerce Platforms Are Better Than Physical Stores
ecadmin
Remember when you had to go to a store for every little thing, and now you pick up your phone and get it delivered to your doorstep? E-commerce has certainly made life easier. Long hauls to the store have turned into a second work with the introduction of e-commerce platforms.
Whether new or old, businesses look forward to connecting with more people through online channels. Almost every other store has an online website where customers can shop from. It might take professional help to set up, but its presence alone has guaranteed business owners millions of dollars in revenue. When the stakes are too high, nobody thinks about the cost of setting up the whole system.
Our platform qualifies as one such e-commerce platform but is solely dedicated to the artist's community trying to make ends meet. On our platform, we encourage local artists to get more exposure on the internet and connect with other like-minded creative people. If you wish to support the local artist community, you can order clothes online, buy eBooks online, or shop all sorts of other stuff on the website.
If you're setting up a new business and are confused between traditional and online stores, this blog will clear the air around the topic.
Gets You More Exposure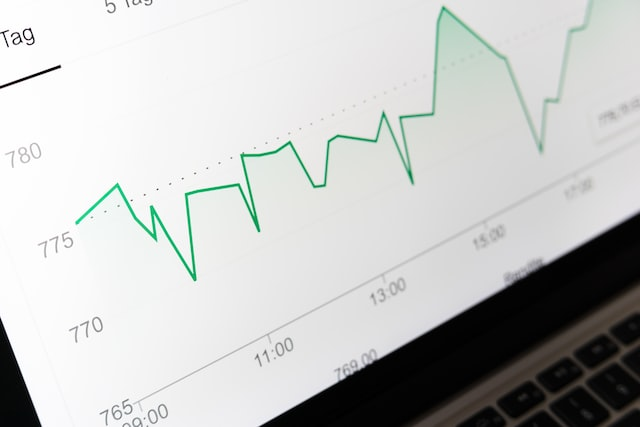 In a world so big, it's sad that you have to sell to only a few people in the locality. The internet has opened the world to businesses, so they can increase their sales and generate more revenue than ever.
According to the statistics, the online shopping market size is expected to reach about 300 million by 2023 in the US alone. This number is fascinating and extremely beneficial for new business owners to reach more people and make sales. Looking closely, it's about 91% of the total US population.
Americans are not the only ones shopping online. The global online shopping market hit about 4 trillion in 2020 and is expected to grow exponentially in the future.
A business can suffer greatly if they overlook such a huge market to reach their customers. There are plenty of ways to enter the online shopping market, with 'website' being the most official presence of your business. Similar to TV advertisements or billboard marketing, online marketing allows you to post ads on social media, Google, other search engines, etc. to sell to your customer.
There's a Chance to Go Viral
As an artist, you only need a moment to enter into your buyer's hearts. If your art touches their heart, then there's rarely anything that can replace you from their minds.
Take inspiration from Calvin Harris, a famous DJ who went viral after posting a recording on his MySpace account. Everyone's favorite 'The Weekend' also went viral on YouTube; the rest is history. Justin Bieber, Karmin, etc., are other few names who gained popularity through online platforms.
Dollie Wrinkle is an e-commerce platform where artists can post their content and get exposure. The site allows them to promote their work to the online audience and, who knows, go viral!
It Does Not Cost Much to Set Up Online Store
In the USA, you pay around $50,000-$100,000 to set up a physical store. The price can increase with the store's location, size, and other factors. On the other hand, an online store set-up cost between $1,500-$5,000 only with custom designing.
Do you see the difference we're talking about?
Yes, setting up a physical store adds value to your brand name and increases your authenticity, but how can a new business owner invest such an amount? No one should be barred from living their dream of owning a business, so setting up an online e-commerce store is the best option for newcomers.
If you don't even have the budget to invest this much, then we have an already existing e-commerce store that is open to all. Simply register your art with us and start selling immediately!
There's No Fixed Schedule. You Can Sell 24/7
A physical store closes up at a particular time, so you're missing out on a huge opportunity to sell for more hours. An online website allows you to sell your products 24/7 without any limitation and reach as many people as possible.
Take the example of the e-commerce giant Amazon, the second-most popular app among 98 million users every month. Amazon is an online platform that generated about $125.6 billion in the fourth quarter of 2020. Amazon sells all over the world with rarely any physical stores.
The success of online e-commerce stores is quite visible by looking at Amazon's example. If you're trying to set up a new business, starting with an online store is the best way to do it. You don't need a lot of budget or resources to do it.
Looking for an Already Set-Up E-Commerce Store to Buy or Sell Items Online? We've Got You Covered!
With hundreds of talented artists struggling to set foot in the market, we have come up with Dollie Wrinkle, an e-commerce platform, to help in their endeavors. We have books regarding beginner's guide to tarot cards, an online eBook selling section, clothes to buy online, and so much more.
You can post your art to sell or simply buy from our platform to support the local artist community. Our goal is to help artists make it to the top by providing them with a platform with huge traffic on the site. This traffic will give your talent exposure in the online world.
We want all artists to keep their passion alive, which is why we created this platform. Put songs for sale or sell paintings through our website; we take pride in every sale an artist makes.
Contact us now if you need more details!