Here's Why You Should Consider Shopping for Footwear Online
ecadmin
There are plenty of e-commerce and online shopping sites for women, men, and kids, where you can find a wide range of footwear products.
But why buy footwear online?
That's exactly what we are going to explain today. Here's why you should consider shopping for footwear online:
l Price & Deals
Online shops and e-commerce platforms often provide the best prices for products, including footwear, due to the high competition online. Customers can simply find better deals with the click of a button, which is why these sites try to maintain the lowest prices. High competition is also why they often offer great deals, which you wouldn't find at brick-and-mortar stores.
l Variety
Online stores offer a variety of footwear at great prices. Not only will you find local footwear online, but you can also find footwear from global markets. The variety and options are endless.
l Convenience & Savings
The convenience to buy footwear online is incredible, and it applies to the entire online shopping experience.
When you buy online from an e-commerce platform, you don't have to get ready, leave home, drive, find parking, and browse through various stores and racks, before bringing your purchase home.
You simply need Internet access to browse endless footwear options, filter the right size, style, and color, before you click to have your favorite delivered right to your doorstep, often on the same day. So simple!
What's more is that the shipping and delivery is often so inexpensive that you save a ton of time, effort, and money from the physical experience of shopping.
l Manipulations & Policies
Brick-and-mortar stores are typically designed to manipulate the customer, and their salespersons are often trained to do the same. They will attract you with a poster in the front, for a product at the back, so you view everything else to get to it.
Meanwhile, the salesperson will push you to try more, waste time, and guilt/ pressure/ trick you into making a poor decision, or buying more than you intended. You also have to ask about return and exchange policies, which can be awkward.
On the other hand, online stores and e-commerce platforms are clear about everything. A simple click on their 'policy page' will tell you everything you need to know about your buying experience.
Plus, online advertising and manipulation is very subtle, non-invasive, and mostly ineffective compared to physical sales.
l Privacy & Security
Speaking of awkward and invasive situations, when you buy footwear online, you get to maintain your privacy. Online stores and e-commerce platforms are mandated to keep your personal information private. Furthermore, security is a lot better. Most online stores and e-commerce sites have SSL certification for you to check. This means that all your personal information and payment details are encrypted, thus protected from third-party interference.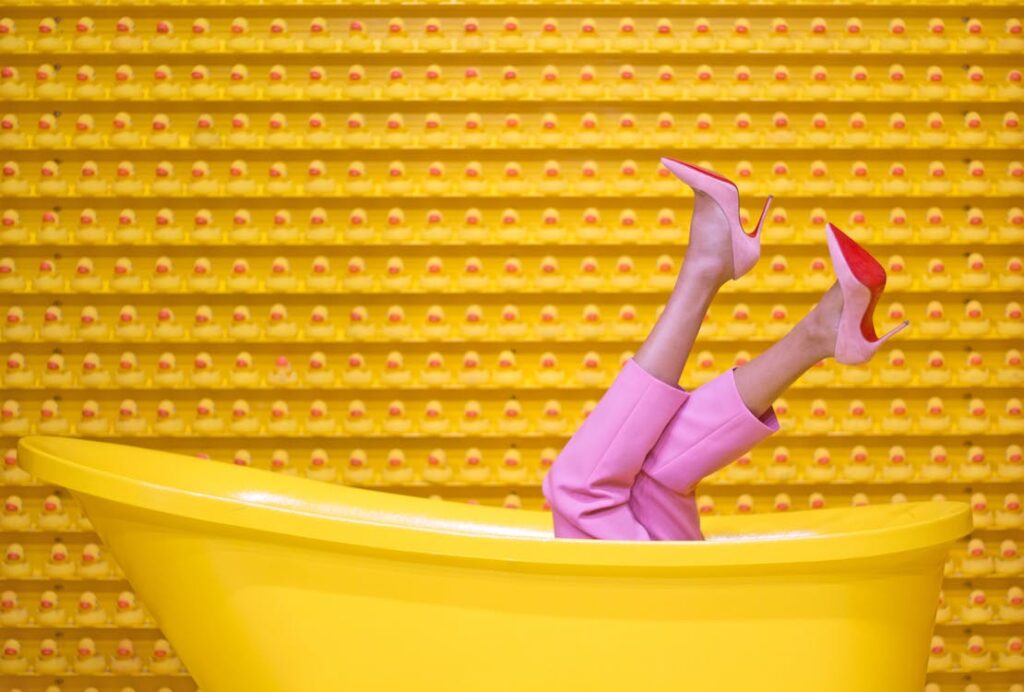 Start Shopping Online for Footwear Today!
Physical retails stores will always be there. You can get together with friends and family to shop around and make a day of it. However, for the vast majority of people, online shopping is the best option most of the time.
There is way more privacy, variety, better deals, faster browsing, safer payments, and endless convenience, all of which cannot be replicated elsewhere in retail. It really is incredible!
We highly recommend that you buy footwear online from a trusted e-commerce platform like Dollie Wrinkle, the next time you need shoes, boots, etc.
If you want to learn more about why you should consider shopping for footwear online, or about the best e-commerce platform to buy footwear online, please visit our website today!