How to Start an Online Clothing Store: A Guide to Success
ecadmin
Despite having a strong foothold, the grip of offline stores is weakening as online sales make up 46% of the total clothing sales across the country. With increasing potential in the industry, entering the world of e-commerce can help entrepreneurs focus on the current trends. This guide will discuss starting an online clothing store with a minimum upfront cost.
Pick a Clothing Niche
Rather than aiming to sell apparel for everyone in every demographic, focus on something more specific based on your business goals and personal interests. When choosing a clothing niche, think unique. If your online clothing store is the same as other brands, it may not attract as many customers.
Do your research and determine what's missing in the current clothing market, as this will help you make a difference.
Register Your Business
Before registering your business, choose a name for it so your customers can easily identify it among others. Make sure the name is memorable, unique, and easy to pronounce and spell. Your business can be registered through the Secretary of State's office at a certain filing fee.
Outline a Business Plan
When outlining a business plan, create a summary of your store's goals. This will also include a description of your product lines and customer demographics to gain a competitive edge in the e-commerce market.
The plan must also include a market analysis focusing on the statistics such as the number of other sellers, projected growth rates, and average sales. Develop effective sales and marketing strategies for long-term and near-future projects.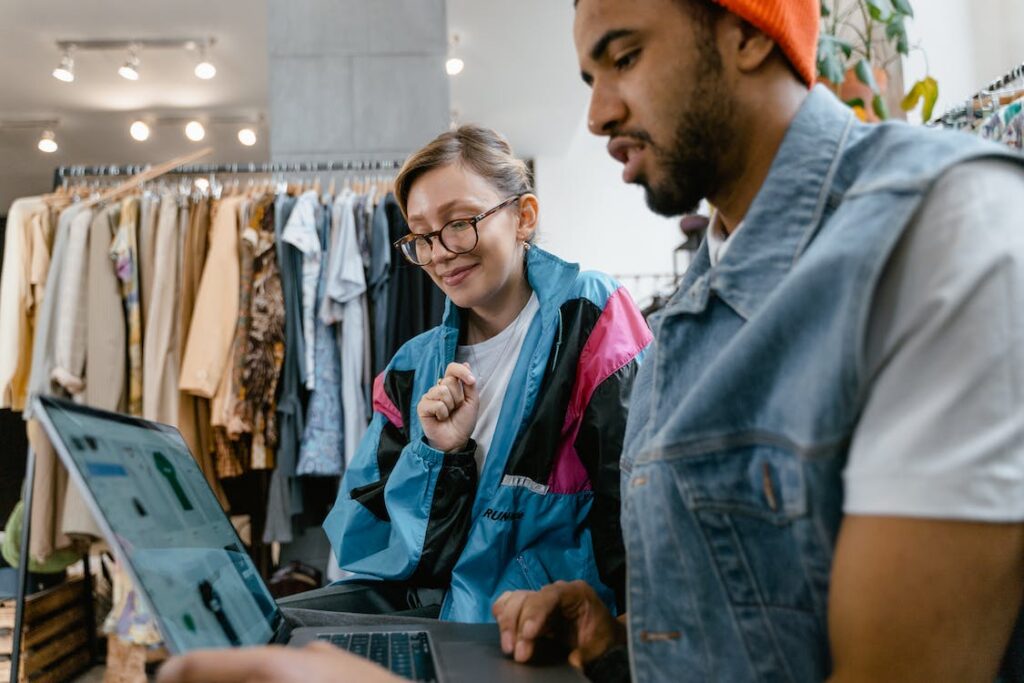 Connect with an Ecommerce Platform
To sell your products, you can either make your own website or connect with a reliable e-commerce platform. Make sure your online presence features high-quality clothing photos and clear and concise product descriptions.
Dollie Wrinkle is a reliable e-commerce platform that helps businesses reach their customers through powerful tools. We aim to provide your business with exceptional customer service. We can help you advertise and sell your products and decide the right price.
We aim to help you grow your clothing store, whether a startup or a well-established business. Our platform also sells beginner's guides to tarot cards, children-friendly video games, e-books, and more. Check them out or contact us here for more information.