Top Benefits of Shopping Virtually—Explained
ecadmin
The internet has revolutionized every aspect of life. From doing business to daily chores, i.e., shopping, the internet has made everything easier and more convenient.
As technology advances, every aspect of our life is becoming digitized. The COVID-19 pandemic has only accelerated this shift and transition. More than 2 billion people buy goods online, and with ever-changing technology, the numbers are expected to increase further.
Ecommerce platforms' revenue is expected to increase by $1.3 trillion in the next four to five years. The convenience of online shopping is truly a blessing to those who are impatient or prefer to shop from the comfort of their homes. It doesn't only offer speed but also many other perks.
Here are some top benefits of shopping virtually:
Increased Convenience
Shopping online makes it easier for you to shop anywhere without any limitations. All you need is a good internet connection and a supplier.
You don't need to go out or waste money on fuel and parking space. Online shopping brings buyers the same experience as shopping in a physical shop. You can browse through your favorite brand's virtual shelves and buy all the needed products with just a few clicks.
In case of any problem, you can turn to their customer services to resolve your issues for you. Your favorite brand could be in another country, thousands of miles away, and you can get your hands on their products without physically visiting them.
Additionally, reports show that customers are more likely to spend time and money at a physical store than online. Therefore, shopping online also promotes mindful shopping.
Constant Access to Everything
Thanks to technology, you don't have to wait for discounts and special sales online. Online brands are always providing sale special offers and discounts to their customers.
You can also find exclusive discounts from online sellers if you sign up as a member or use influencer codes. This way, you can buy the products from home and enjoy a good discount without waiting for a sale in your location.
Improved Customer Services
Another reason why many shoppers prefer online shopping is because the customer services online are much better than brick-and-mortar stores' customer services.
This is because online brands are aware of the power of customer feedback and review. One bad review can decrease brands' sales and profit. Therefore, brands make extra effort to make the customers' shopping experience better and hassle-free.
Virtual shopping experience also gets easier when customer services are available 24/7. All you need is a reliable internet connection to research and find solutions for all your issues.
Exploring New Products
Another benefit of shopping virtually is that you can easily explore new products and find better options at a better cost.
There are hundreds of thousands of online sellers available on the internet. Customers can easily find a vast range of products that suits their need and style. You can also compare prices and find the most suitable product without roaming around the mall or shopping stores to find the right product.
Additionally, the customer services option is also available to get help from an expert who knows more about the product and can guide you accordingly.
Hence, customers can find new and improved products online with improved research opportunities and visibility.
Saving Money and Time
The best thing about online shopping is that it saves a lot of time and money otherwise spent in brick-and-mortar shopping.
You can browse through virtual shelves and find the product you're looking for, enter your card details, and place an order. You're done shopping in just a few clicks. You can also avail exclusive discounts on your preferred item by using the coupons. Hence, you no longer have to wait for sales to go up to shop.
Moreover, online shopping is also a great way to find deals such as influencer codes to get the best deal for your favorite brands. You access all the products at a sale price from the comfort of your home.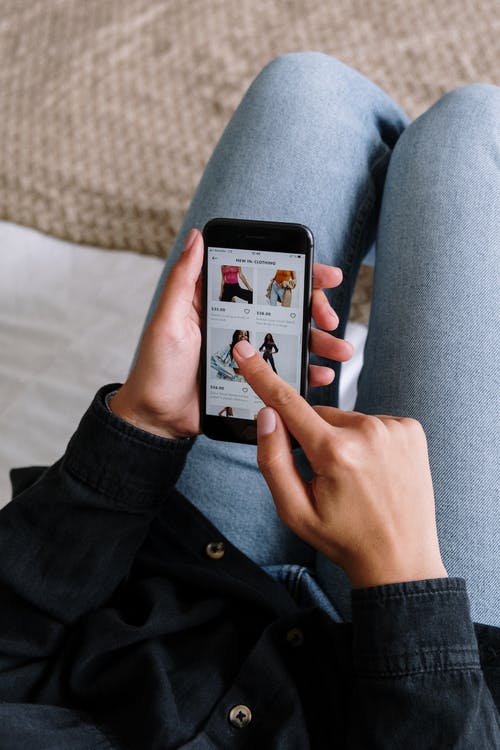 Reports show that more than 70 percent of in-store visitors spend over $50 more than they need to spend.
Emotions play a major role while shopping at a store. People crave a more visceral experience when they're inside the store. Most buyers spend a lot of money on 'retail therapy' or stress shopping.
Customers spend more time browsing through the page without adding items to their carts as they do in a store.
Ease of Use
Through search engines, customers can easily find the product they're looking for without strolling from aisle to aisle. They can also scrutinize the products as closely as they want to.
Informed Decision Making
When you're purchasing products from a store, you don't get the time to make an informed decision and read the reviews or customer ratings. On the other hand, you can easily access top-rated products by researching online before purchasing a product to avoid fake ones.
No Pressure
The sales representatives at physical stores often influence customers' decision-making process. They try to pressure customers into buying the products whether they want them or not.
Whereas in online shopping, customers can buy the product of their choice comfortably, without any pressure. You can also call a friend for a recommendation whose style and taste you trust, and take your time before placing an order.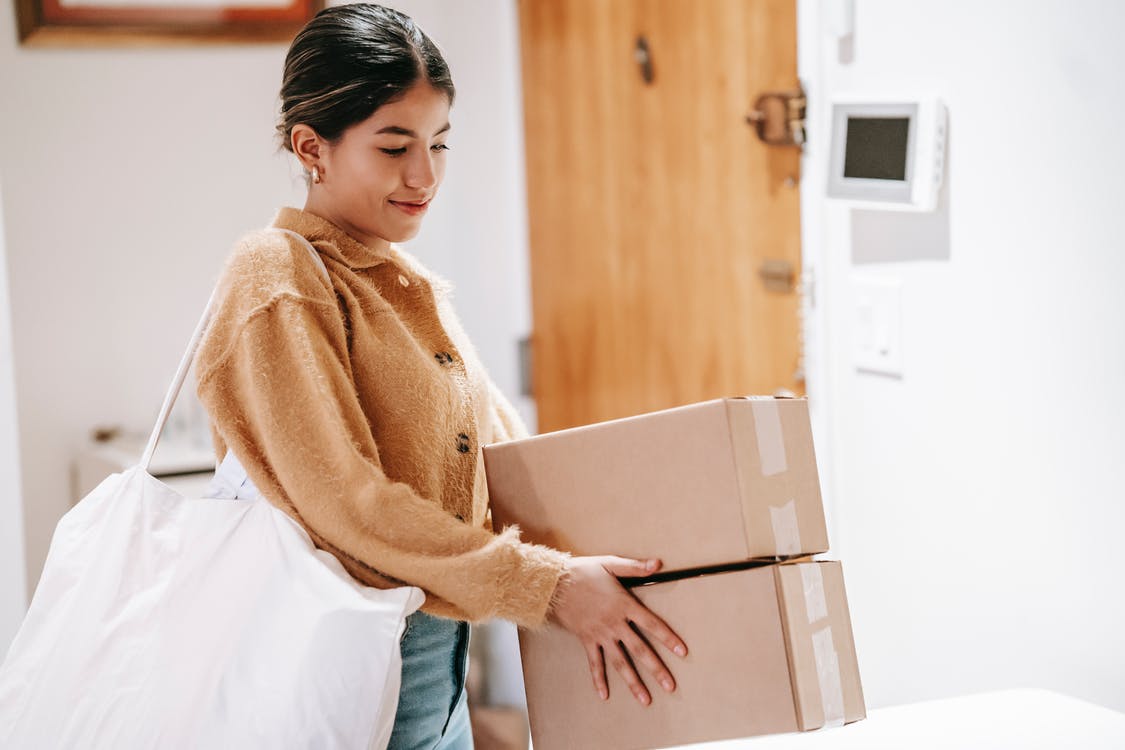 Choose the Best Ecommerce Platform
Are you excited to kick start your online shopping spree? Dollie Wrinkle is your one-stop-shop solution to all your shopping problems. Our online platform is your go-to place for buying and selling products.
Whether you're looking for the best books for beginner tarot, a platform to sell ebooks online or buy clothes online, you can do it all here!
Contact our team for more information and details today!