The Top Pieces to Buy Online for a Capsule Wardrobe
ecadmin
If you're having trouble choosing an outfit that makes you feel comfortable, consider building a capsule wardrobe that comprises a limited clothing collection. Different pieces are designed to complement each other, so you can create a diverse variety of outfits just with a small clothing selection.
Buying clothes online will make it easier for you to create the wardrobe you want because our e-commerce website, Dollie Wrinkle, has an expansive range of apparel for both men and women.
The Capsule Wardrobe Trend – A Brief Overview
Capsule wardrobes have become increasingly popular because they offer comfort while keeping clothing minimalist aesthetic. The idea of this trend is to promote only the most influential and essential clothing pieces. You can consider this a condensed form of a designer's vision because the wardrobe often includes a limited edition to keep up with the latest trends while being functional. You can also order clothes online to create a capsule wardrobe of your preference.
Choose Core Capsule Pieces
Once you've built your capsule wardrobe, the next step is to choose clothing pieces you want to include in it. When doing this, choose quality basics that offer both versatility and functionality. A versatile clothing piece is easy to pair with other clothes and can be styled in various ways to wear in different contexts. A functional clothing piece, however, suits your lifestyle because it's useful and practical.
When you look at different clothing items and prioritize functionality, consider the weight, fabric, and other physical attributes such as sleeve style, length, and silhouette of the item. Moreover, this type of clothing must be easy to clean and maintain so that it can be worn casually in different seasons and day-to-day places.
When creating your capsule wardrobe for the current season, focus on one type of clothing item at a time. This will make it easier for you to focus on your current needs. By looking at everything together, you can eliminate duplicates, identify the missing pieces, and pick your favorites.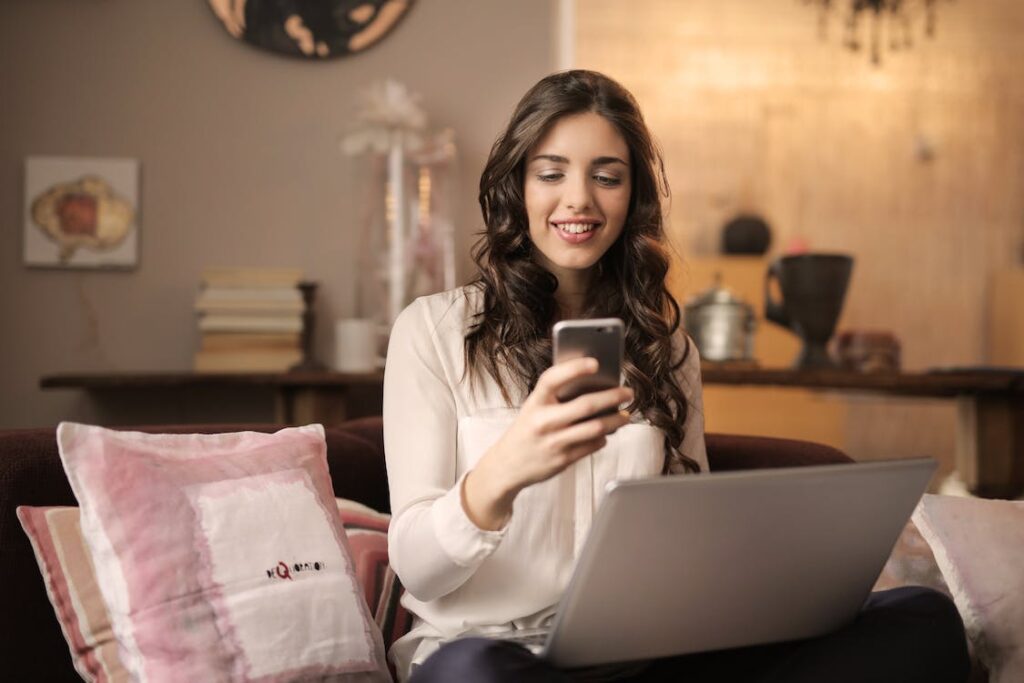 Non-Denim Bottoms
This is an essential part of any outfit and the easiest starting point while creating a capsule wardrobe. Look at non-denim bottoms first and choose comfortable pieces that fit you well and can be worn with several tees, sweaters, jackets, and tops. Pick bottoms in neutral colors so that they complement bright colors and bold prints.
Though bottoms are worn throughout the year, you must have a different variety for every season. For example, flowy and lighter trousers can be worn in warmer months, while heavier pants and trousers are designed for colder seasons. If you have many bottoms in similar style and color, keep the one in pristine condition and donate the rest.
Some of the key capsule bottoms you can consider include maxi skirts, midi skirts, knee-length skirts, light-colored seasonal trousers, black seasonal trousers, and linen or cotton shorts.
Denim Bottoms
When choosing denim bottoms for your capsule wardrobe, consider their washing methods. It's wiser to have medium wash, light wash, and dark wash denim bottoms in black and a neutral color for maximum versatility. This will also allow maximum versatility.
Try different brands, rises, inseams, and styles for the best fit. Declutter the duplicates in your wardrobe. Visit the best online shopping sites to buy the finest quality clothing pieces.
Tanks and Tees
Neutral tanks and tees are fundamental clothing items in every capsule wardrobe. Get tank tops and t-shirts that can either be worn alone or layered under tops, jackets, or sweaters. For more versatility, choose short-sleeve tees over long sleeves.
Include white, grey, black, white, and beige colors in your tank top and t-shirt collection. You can also pick graphic tees and a few in bright colors. Look for current trends through our e-commerce platform before making your purchase.
Blouses and Tops
Look for blouses and tops that complement the bottoms you choose, and that can be worn with your favorite jackets, accessories, and shoes. Short-sleeve and sleeveless tops can be layered under a jacket, blazer, and a chunky cardigan in winter. Neutrals offer more versatility than bold colors and prints.
When choosing blouses and tops, include a silk blouse, a denim shirt, a linen or silk tank, short-sleeve tops, white button-downs, and seasonal button-downs.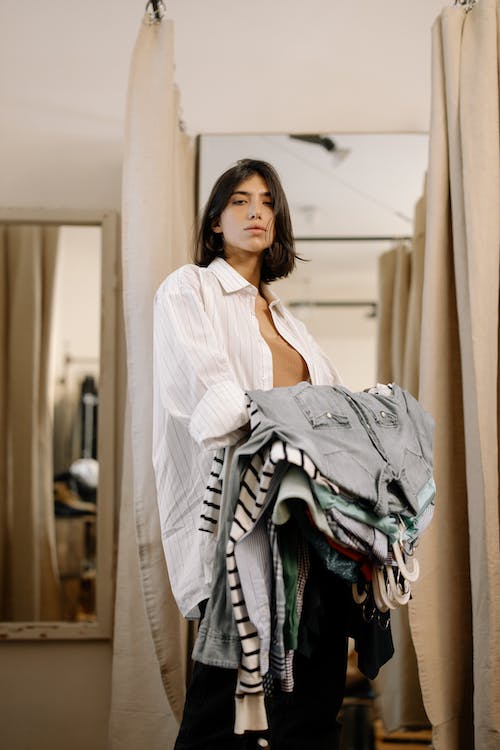 Sweaters
Having the right collection of seaters will make your outfit more attractive and interesting. For example, toss a sweater over your summer slip dress and complete your look with a pair of boots. Pick flowy and light sweaters as well as cardigans for warmer days and chunkier, thicker kits for colder days. Look for various sweater designs when buying clothes online to get your hands on the most versatile sweaters.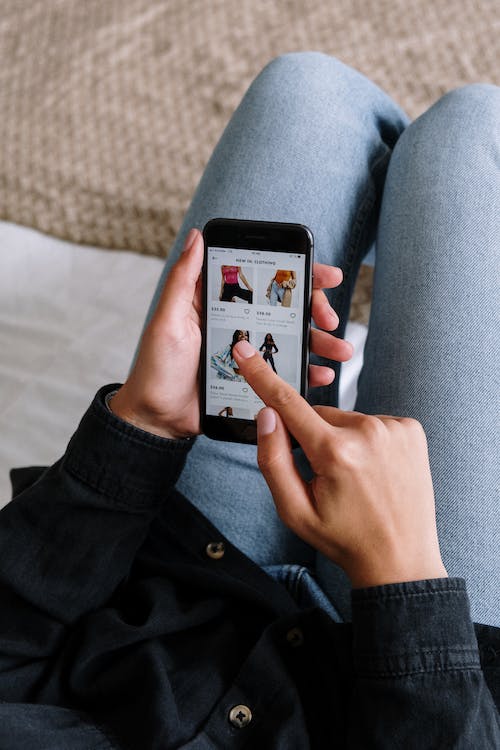 Buying Clothes Online at Dollie Wrinkle
To make sure you get the right clothing pieces, visit our e-commerce website. Dollie Wrinkle is recognized as one of the most reliable online shopping websites where you can order clothes online. Whether you're looking for books on tarot reading, art showcasing pieces, or women's clothes online, we sell it all. Our women's apparel includes clothing, handbags, footwear, accessories, and more.
We also help businesses connect with their customers through powerful tools. We're dedicated to taking your business up a notch with our exceptional advertising and sales strategies. So if you're looking for an online platform to sell your product and expand your business and customer outreach, we've got you covered. Get in touch with us today through our website for details.